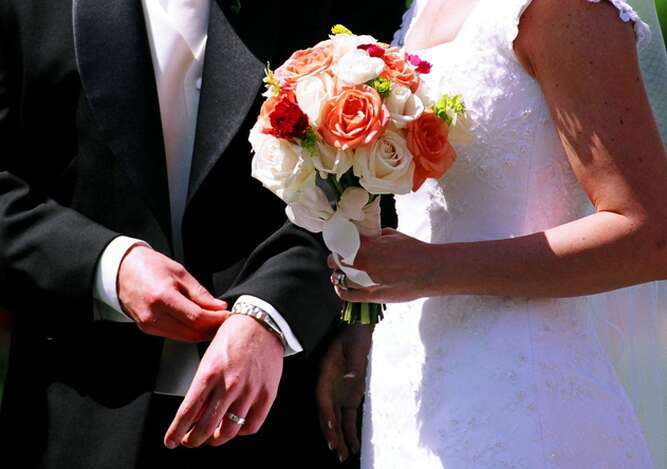 Weddings
Have Your Special Wedding Day At The Royal Hotel
The Royal Hotel Dysart offers the ideal venue for that small intimate wedding or for a larger "House Party". Within the newly decorated function suit catering for 40 to 100, you and your guests will be able to enjoy the ultimate wedding experience, celebrate your marriage with a party and then sleep well in one of our bedrooms.
There is no doubt that this is your special day and you can manage it in such a way that it thoroughly reflects you and your partners personality.
We have a number of fixed wedding menu options for you to choose from. This said it is your special day and we are completely flexible on any aspect of our menu. We tend to use our fixed menus as a starting point for you to customise your special day at our hotel.
Prices start from as little as £12.95 per person for a 3 course meal. We have a selection of menus below for you to have a look at. Please feel free to call us on 01592 654112 to discuss your day or for more information on customised packages.
We can also help you arrange other aspects of your wedding day through our various contacts.